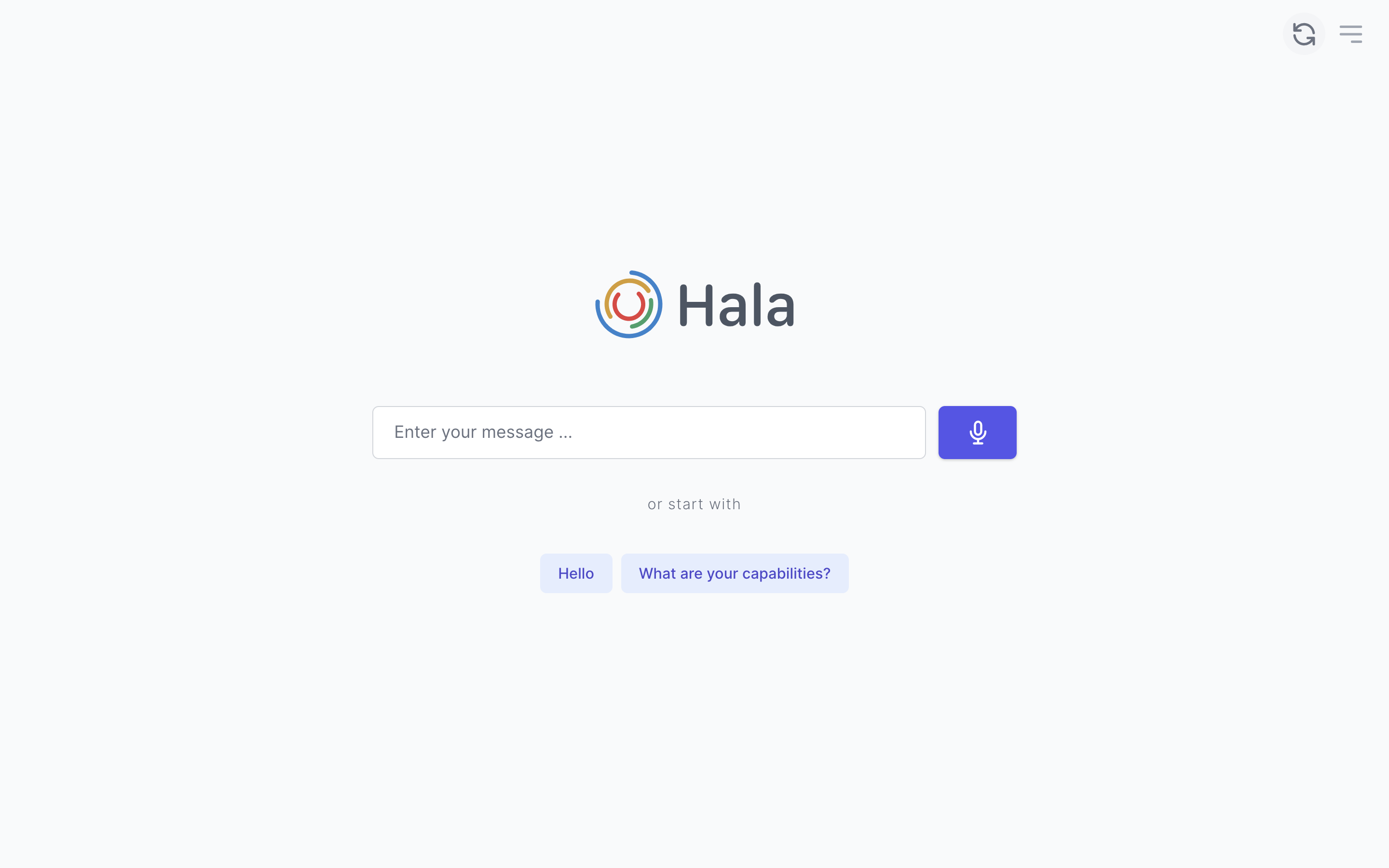 Conversational AI
Platform
Hala AI platform connects advanced machine learning, conversational AI and Natural Language Understanding (NLU) with deep integrations into enterprise systems to completely automate employees' daily activities.
All-in-one AI Conversational Platform
AI technologies
Utilize the intents, entities, and named entity recognition functionality.
Dialog Kit
Build complicated dialogs to streamline the internal processes.
Integrations
Add as much as possible integrations into your assistant.
User management
Manage the users of the assistant and get tools for access management control.
Analytics
Get all the needed data about the conversations to improve and extend the assistant capabilities.
Conversational UI
All-in-one conversational UI that supports more than 20 UI components.
On-premise
Our solution is available as an on-premise solution, so all your data will stay with you.
White label
Hala solution can be fully adapted to your needs and look like your product.
Ready to Get early access?
Get in touch or book a demo.