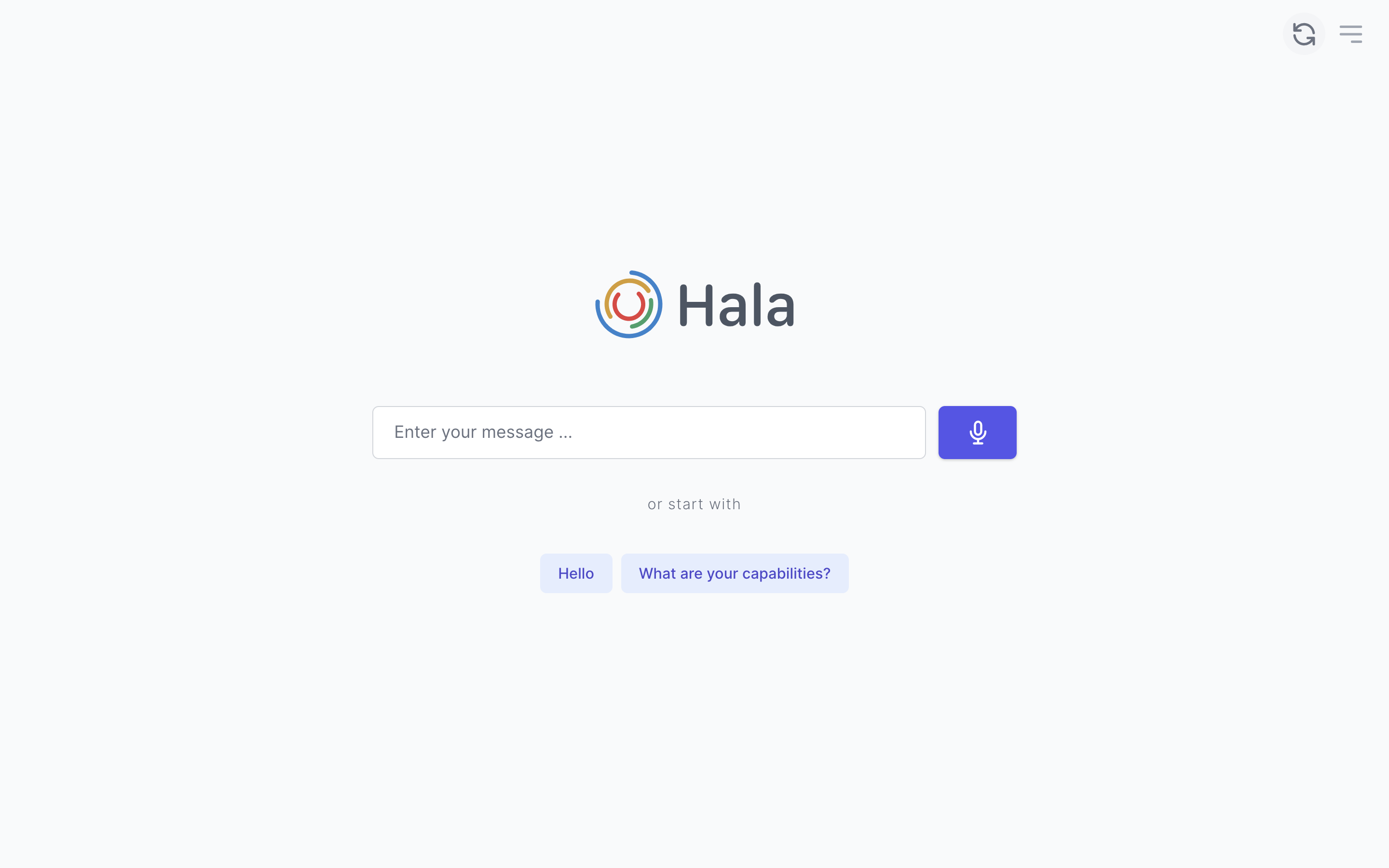 White Label
Conversational AI Platform
All-in-one White label conversational AI solution to meet your business needs.
White Label
Get your own conversational AI platform
Brand Platform As Your Own
Your users will only see your brand, both on the chat and the back end.
Cutomize It For Your Business
You'll have hundreds of options to configure the platform to fit your business and your customers best.
Fast and Easy Development
Simple click and edit development empowering both you and your users with the power of digital skills.
What is White Label Conversational AI?
Normally, conversational AI is provided by companies like a general product. Examples could be IBM Watson, Google Dialogflow, Microsoft Power Platform, AWS Lex, and many more. These companies decide the product features, pricing and have control over the product branding.
With white label conversational AI, you get the freedom to customize the solution as per your needs. You can host it on your own server, distribute it under your brand and sell it at your price.
So, a white-label solution provider acts as your technology partner, and your users get the feature-rich AI Solution under your company's banner.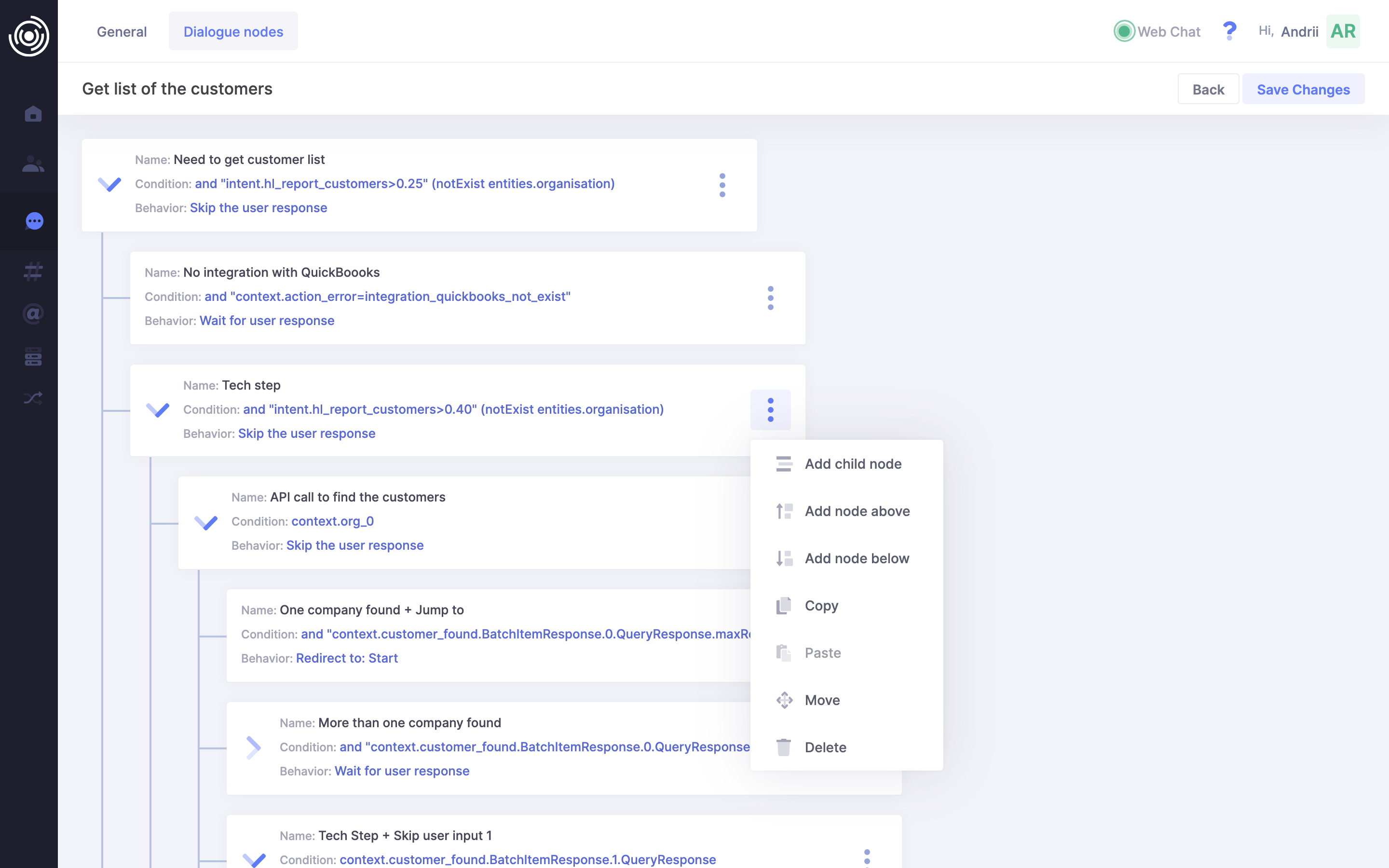 Conversational AI is Great For:
Small, Medium and Large Enterprises
You manage and control an AI solution. Automate business processes, increase productivity.
Consulting companies
Bring innovations and automation to your customers and increase their efficiency. Increase your revenue and margin.
Enterprise software companies
Differentiate your company's offerings by providing your clients a branded conversational AI.
Software developers
Integrate conversational AI capabilities into your products and bring new features to your users.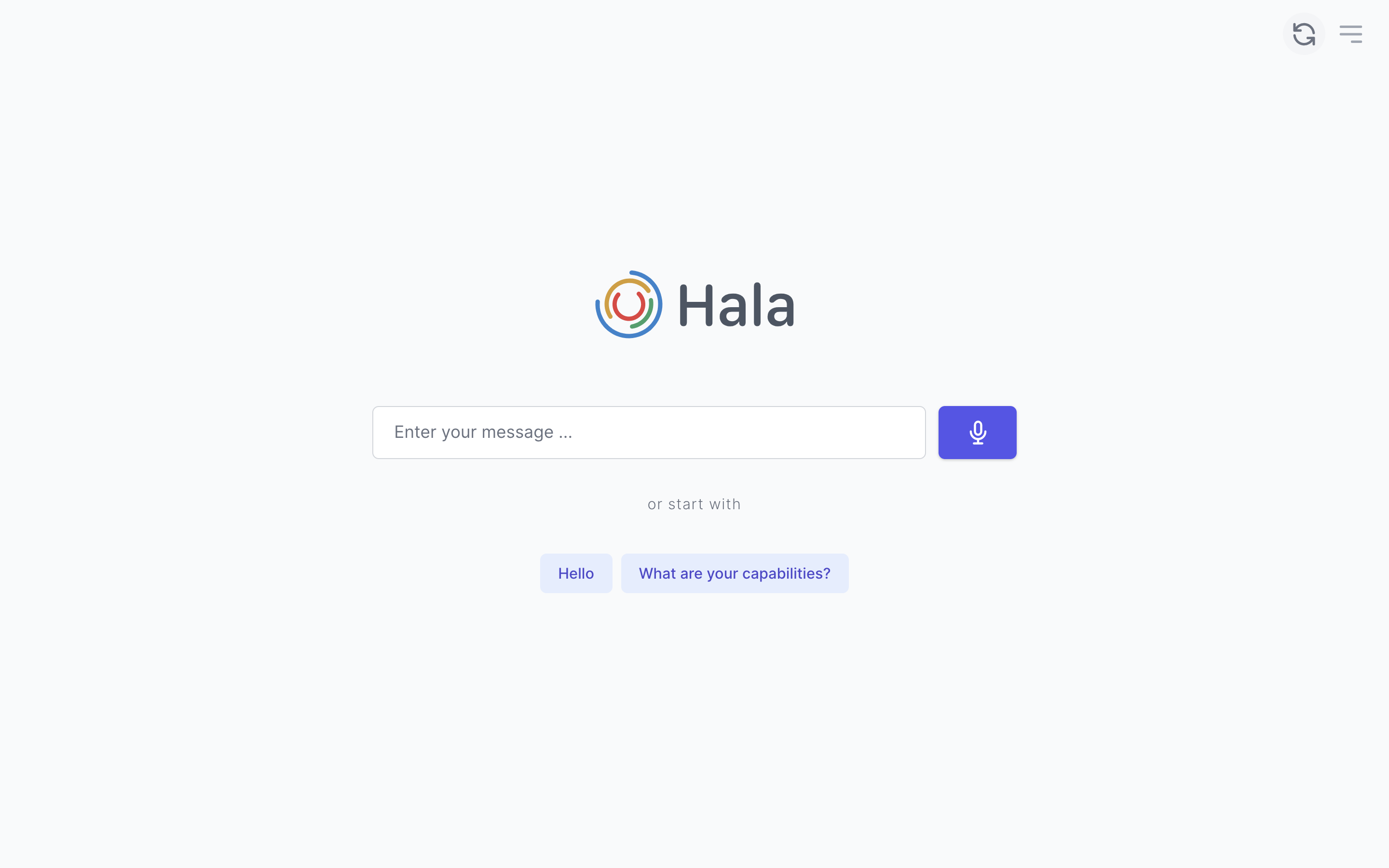 All-in-one AI Conversational Platform
AI technologies
Utilize the intents, entities, and named entity recognition functionality.
Dialog Kit
Build complicated dialogs to streamline the internal processes.
Integrations
Add as much as possible integrations into your assistant.
User management
Manage the users of the assistant and get tools for access management control.
Analytics
Get all the needed data about the conversations to improve and extend the assistant capabilities.
Conversational UI
All-in-one conversational UI that supports more than 20 UI components.
On-premise
Our solution is available as an on-premise solution, so all your data will stay with you.
White label
Hala solution can be fully adapted to your needs and look like your product.
Value
Focus on improvements and business goals, and not on developing a conversational AI
If you are looking for a conversational AI solution that you can fully own, customize and modify based on your needs, if you also want to keep all the business and personal data inside your company, and if you want to have an AI solution as your digital asset than you have two options: build it from scratch or take the white label conversational AI.
90% Cost reduction in developing conversational AI.
10x Faster in launching conversational AI.
Ready to get started?
Get in touch or book a demo.