Pricing
Sign up for a free 14 days trial period
All-in-one
Get access to all technologies of Hala - Conversational AI Interface, Digital Skills, and later to the Digital Skills Kit.
What's included
Unlimited messages per month

Unlimited workspaces

Unlimited digital skills

Unlimited integrations
Per active user, per month
All-in-one platform
Technologies

Advanced machine learning and natural language processing technologies.

Conversational interface

The unique single user interface for performing all daily activities.

Digital Skills Catalog

Pre-built functionality and processes that integrate with the enterprise software.

Digital Skills Kit

Construct and manage digital skills event-driven conversational interface.

Invite members

Invite team members or external professionals to work in your workspace.

Workspaces

A Hala workspace is made up of Digital Skills, that members can use.

Analytics

The analytics provides a summary of the interactions between users and Hala.

Mobile and desktop app

Coming soon...
Ready to dive in?
Start your free trial today.
Start with a 14-days free trial and then pay per monthly active user
Sign up for free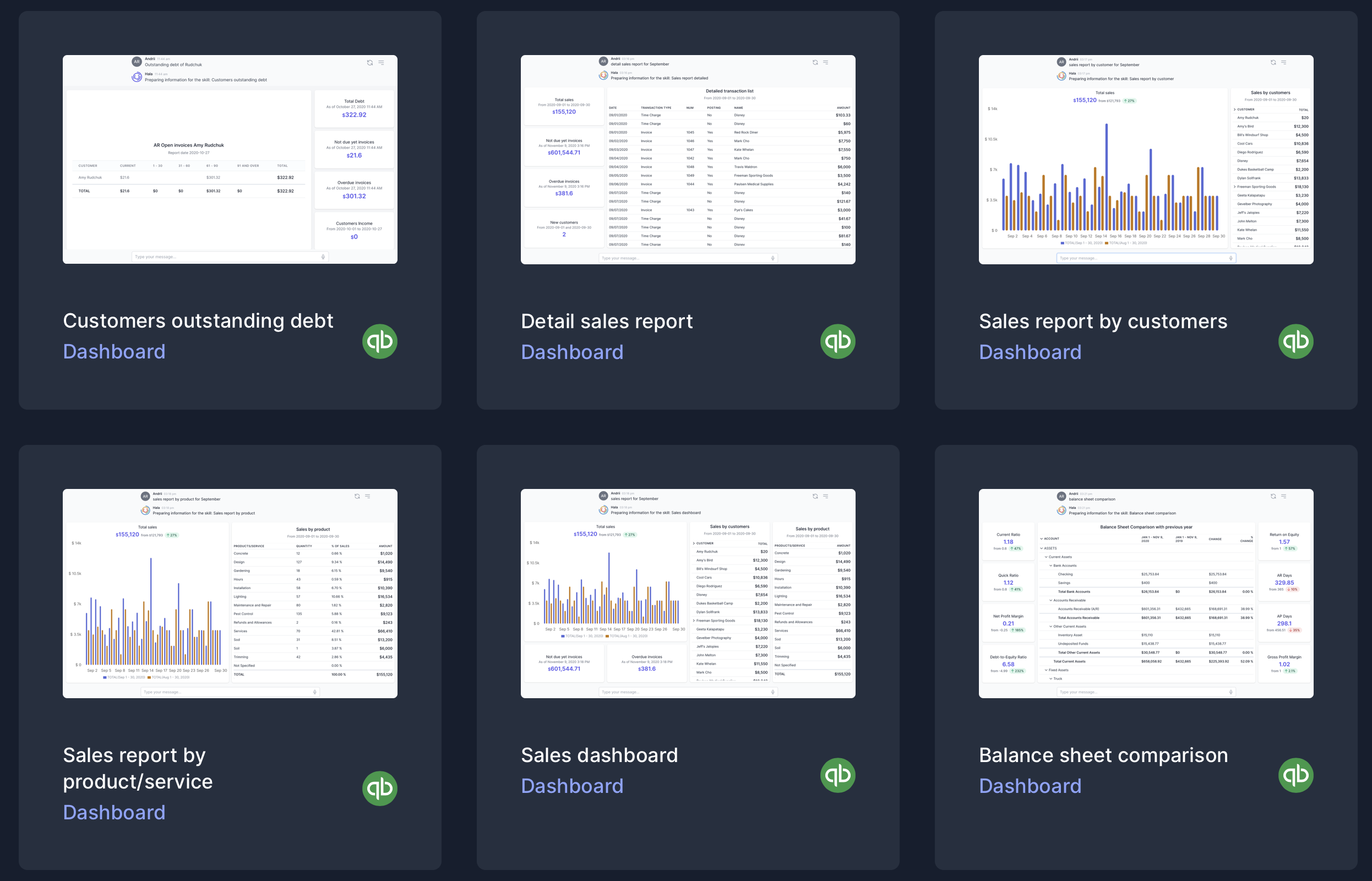 Frequently asked questions
Can't find the answer you're looking for? Reach out to our customer support team.
What counts as an active user?

Monthly active user (MAU), is any unique user who has at least one meaningful interaction with Hala assistant per calendar billing month across any of its Digital Skills.

What qualifies as a meaningful interaction?

A message that your user sent to the Hala assistant that received a response is meaningful interaction. Welcome messages at the beginning of a new conversation are not charged.

What is the Digital Skills Catalog?

Catalog of Digital Skills includes pre-built digital skills that we have created for your usage. The list of available digital skills can be found here.

What is Digital Skills?

Digital Skills are best described as actions that Hala can perform in integration with the enterprise software. For example, "give me sales report" is one skill, and "add new time activity" is another skill.