Hala.ai

Solution for IBM Watson Assistant
Hala Conversational UI seamlessly integrates with your IBM Watson Assistant without disrupting your development process.
Design the assistants/bots
You can configure your assistants and dialog skills by using IBM Watson Assistant best practice. With Hala Conversational UI, you are getting more powerful tools to provide the output messages to the users.
Open JSON editor in Assistant response section of dialog node and provide the Hala Conversational JSON format to display the tables, charts, dashboards, table, and other UI components in the web chat.
Read more about JSON format
Talk to assistants/bots via Hala Web Chat
Connect Hala Conversational UI to IBM Watson Assistant and start the conversation with designed assistants just inside the Hala Web Chat interface.
Our conversational UI supports all standard IBM Watson assistants like text, image, option, and pause. In addition to that, you are getting other custom-made UI components.
List of UI components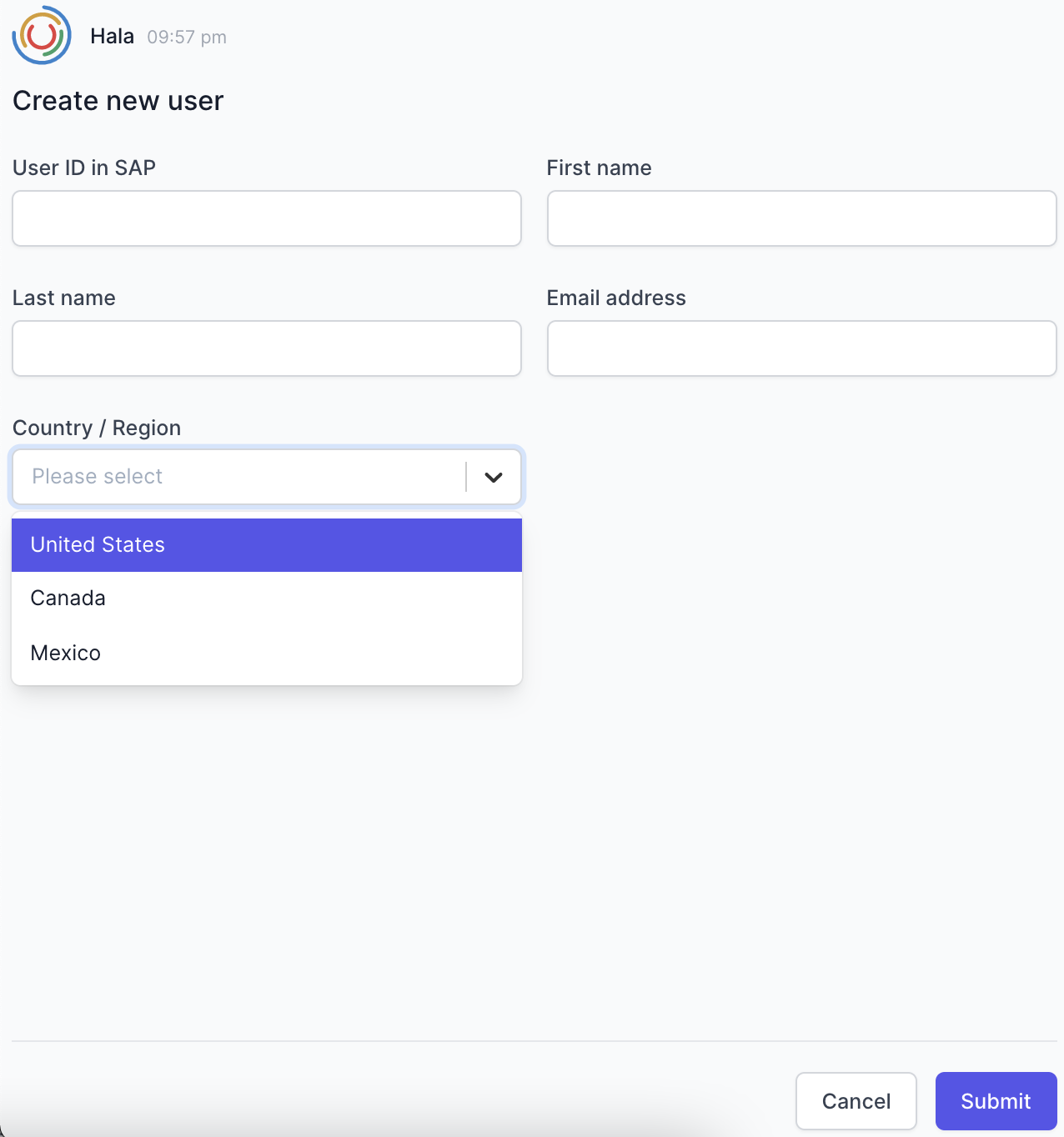 Integrate assistants/bots with 3rd party software
You can integrate the external application (like ERP, CRM, HCM, and other solutions) with Hala Conversational UI by using Integrations and Actions functionality.
When you add the Integration and Actions, you can use the Actions to make the APIs calls directly from the IBM Watson Assistant and then evaluate the response.
Documentation
Manage users of yout assistants
With user management, you can create, confirm, and manage your IBM Watson Assistant users. With the roles, you can manage users' access to the Conversational UI functionality and access to the skills.
There is also available a Single Sign-On (SSO) functionality for implementation and simplifying user management.
User management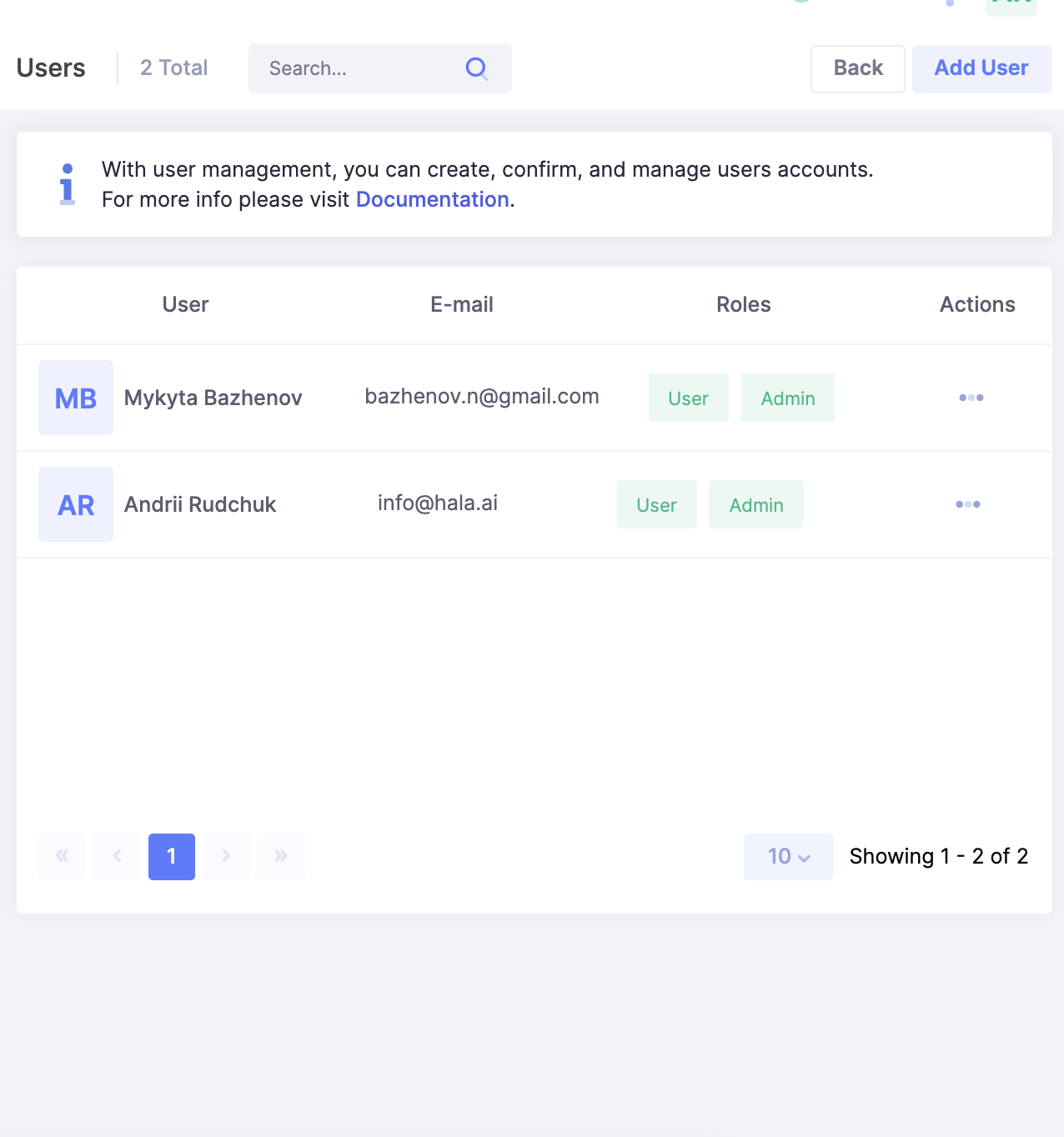 Usage & Analytics
The analytics page provides a summary of the interactions between users and IBM Watson Assistant.
You can view the number of messages/skills/unique monthly users for a given time period, as well as the top five skills and top five users.
Documentation
Bring the best UI for your bot users.
Start using Hala today!