Skill
List of fixed assets
With that skill, you can get an overview of all your assets. It includes the master data and transactional data, like posted deprecation, balance amount, and write-off amount.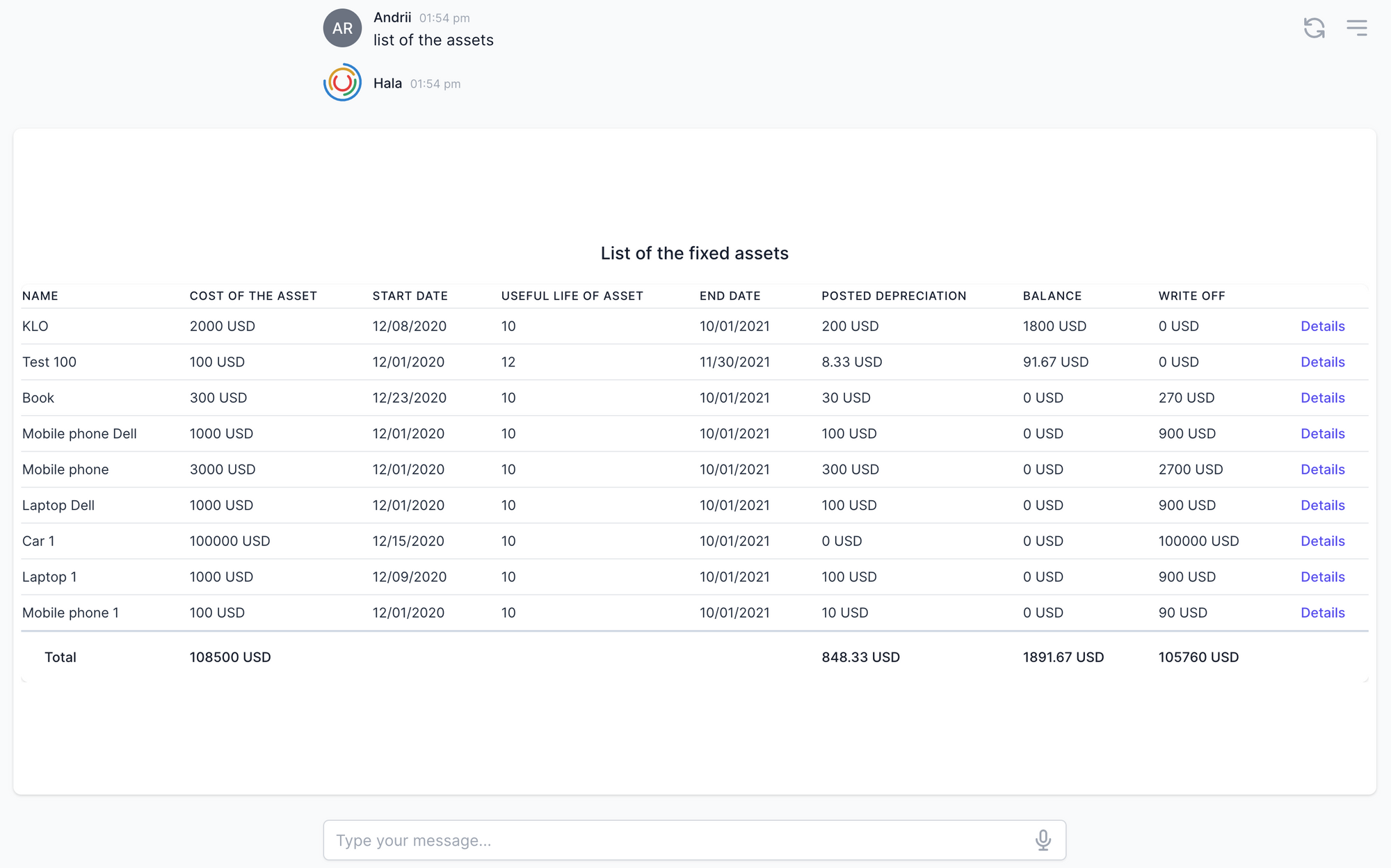 Description
With Hala Digital Assistant, you can use natural language via voice or text to get the information about the fixed assets and posting depreciation in your QuickBooks Online account.
When you request that information, Hala will send the API request to QuickBooks Online and then display the table with the information about your fixed assets, including the next data: name of the asset, cost of the asset, start date, the useful life of the asset, end date, posted depreciation, balance amount, write-off amount and other data related to your fixed assets.
In addition to the Hala Webchat data, you can download that data in CSV format to your local computer.
How to start using the skill
As an example, you can use the next utterances to execute this skill:
List of the assets
Show me the assets
Related skills
We already developed other skills that can help you manage your fixed assets in QuickBooks Online. You can find the skills for creating assets, posting depreciation, write-off of the assets.
Posting in QuickBooks Online
This action itself will not generate any postings in QuickBooks Online.
Integration
This skill is by default available for the next enterprise software: