Skill
List of classes
With that skill, you can get a list of all your classes in QuickBooks Online with their IDs, names, and other related information to QuickBooks Online classes.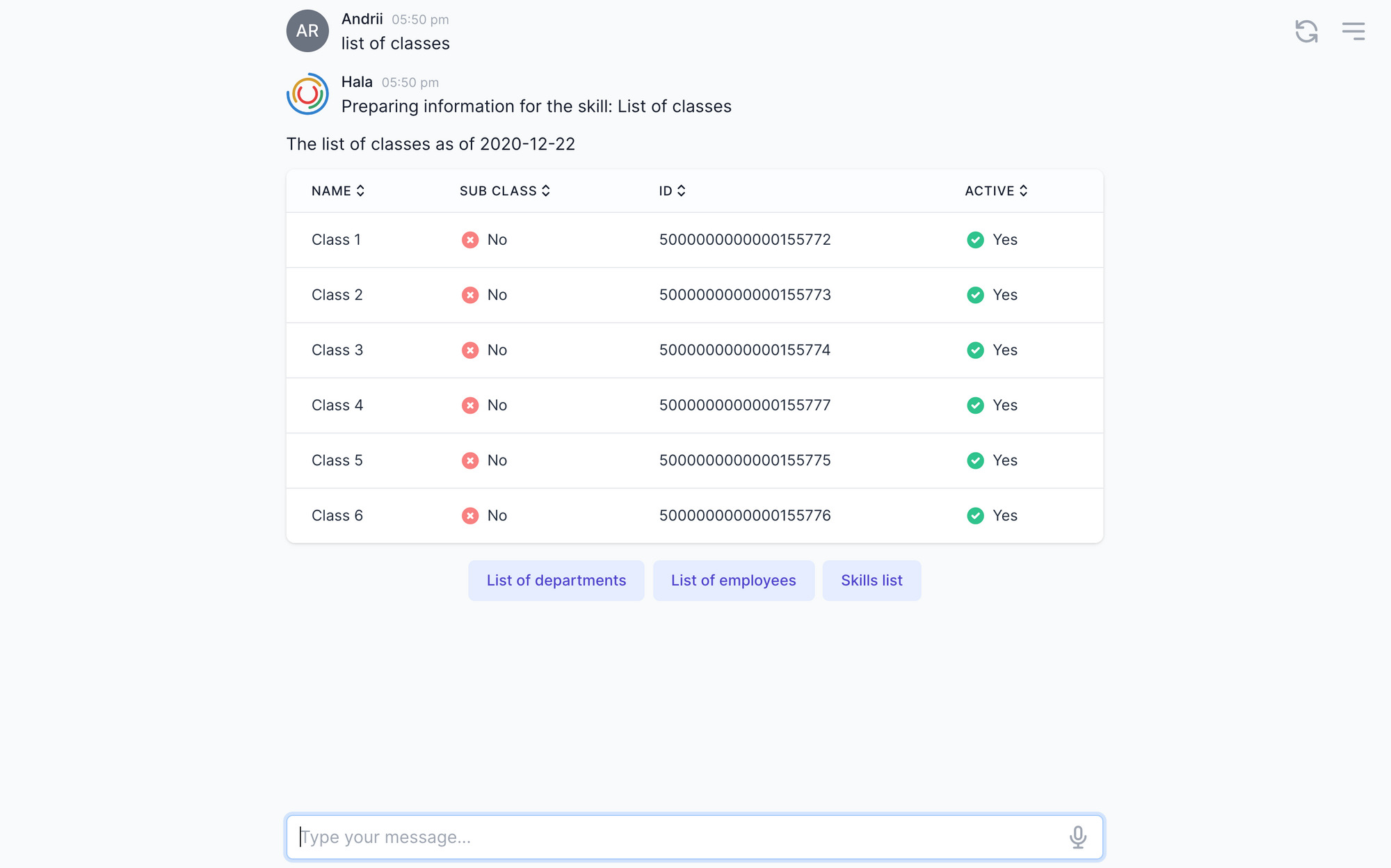 Description
With Hala Digital Skills, you can use natural language for getting the list of classes from QuickBooks Online. As a first step, you can write something like this "give me the list of the classes", and then you will see the table with all the classes created in your QuickBooks Online account. In addition to that, you can download the entire list of classes from QuickBooks Online in CSV format to your local computer and work with that list.
How to start use the skill
As an example, you can use the next utterances to execute this skill:
List of classes
Show me the classes
Additional options
When you see the table with the QuickBooks Online classes in Hala web chat, you have an additional option to download that list into CSV format.
Posting in QuickBooks Online
This action itself will not generate any postings in QuickBooks Online.
Lear more about the class functionality
https://quickbooks.intuit.com/learn-support/global/getting-started/get-started-with-class-tracking-in-quickbooks-online/00/383031
Integration
This skill is by default available for the next enterprise software: