Skill
List of departments
With that skill, you can get a list of all your departments in QuickBooks Online with their IDs, names, and other related information to QuickBooks Online departments.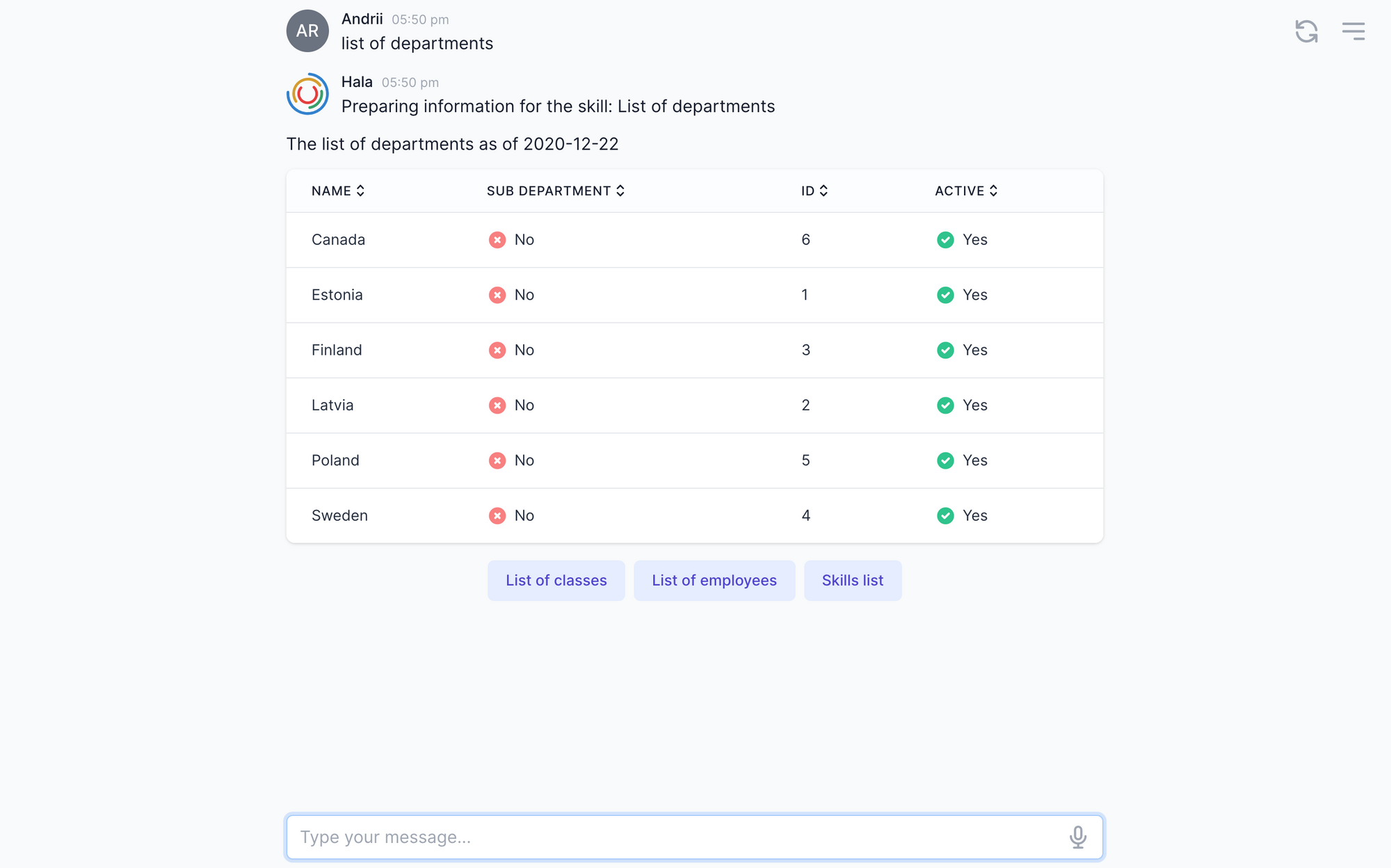 Description
QuickBooks Online has features available to help us split the income and expenses by using departments, allowing us to run and compare reports easily.
Hala`s Digitial Skill - a list of departments helps you get the list of departments created in QuickBooks Online (QBO) and see the departments' IDs. Sometimes we need to use apps from the QuickBooks marketplace, for example, for bulk upload of the transactions, and some of them require to provide the department's ID. We have created this Skill to help you get instant information about the departments and their IDs.
For more details on how to get the list of departments with Hala Intelligent Assistant from QuickBooks Online, you can check the description below.
How to start use the skill
As an example, you can use the next utterances to execute this skill:
List of departments
Please show me the departments data
Input options
You can use text and voice to run the skill.
Posting in QuickBooks Online
This action itself will not generate any postings in QuickBooks Online.
Download options
You can download the results into the CSV file and then use it for your purpose.
Integration
This skill is by default available for the next enterprise software: